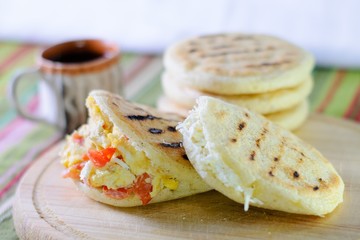 Canadian professional Andrew Sommerhalder serves as group controller for Envision in Toronto. In this capacity, he analyses revenue, manages work in progress projects, and maintains inventory systems. Outside of work, Andrew Sommerhalder loves traveling around the world and searches for the best sandwich when on vacation, as well as in his home city. Below are some of the world's best sandwiches you should try:
Banh Mi: A staple sandwich in Vietnam, the Banh Mi has clear ties to France that came from the country's past colonization of Vietnam. The sandwich features a hefty amount of Vietnamese produce and ingredients inside, like cold cuts, pickled vegetables, and jalapenos. These are surrounded by a French baguette and pate.
Arepa: This Venezuelan and Colombian sandwich is a popular choice for an after-school snack or light lunch. Arepas are corn cakes filled with virtually anything, from cheese and egg to meat. They are very popular in South America, so finding them there is not challenging. Plus, you can make them at home with minimal effort.
Bean sandwich: Made from red beans cooked in a spicy tomato paste and put into a baguette, a bean sandwich is a common breakfast sandwich found in Senegal. Depending on how you want it, you can also add potatoes, onion sauce, eggs, and pasta into the sandwich so it has a bit more substance. In Senegal, you'll find bean sandwiches at many street vendors and bakeries.